2022 newest face anti-wrinkle microneedling rf fractional machine DY-RF04
Theory
The gold radio frequency microcrystal is the ingenious combination of micro crystal and radio frequency. The two word of "gold" originates from the microcrystalline gold coating and the coating is also golden yellow. At the time of treatment, the doctor according to the crystal position on Problems and treatment, adjust the depth of penetration and microcrystalline  radiofrequency energy, then in the electronic control system, at the same time, dozens of insulating ceramics penetrate the skin quickly, from the micro crystal tip radiofrequency energy, then quickly exit, so the cycle until the treatment is finished, finally apply cosmetic ingredients.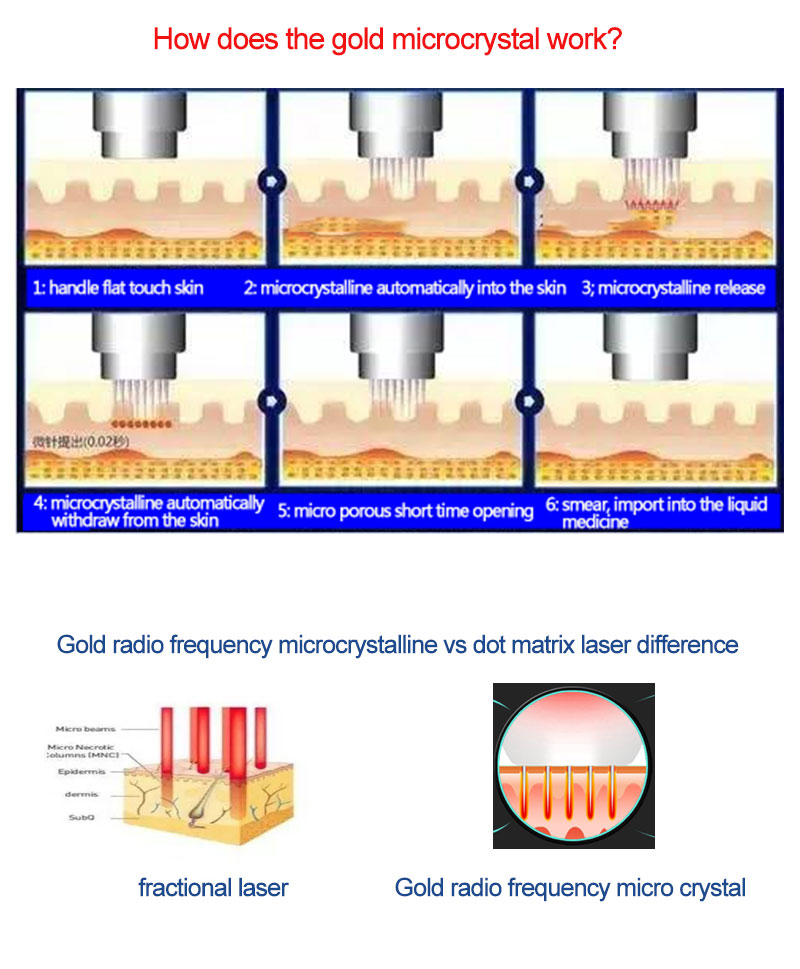 Functions
1. Wrinkles, crow's feet wrinkles wrinkles neck wrinkles.
2. Facial rejuvenation, compact lifting
3. Stretch marks removal
4. Large pores skrinking
5. Improve dim skin
6. Treat red blood
7. Skin whitening
8. Acne scars removal
9. Surgical scar removal
10. Regular skin care and maintenance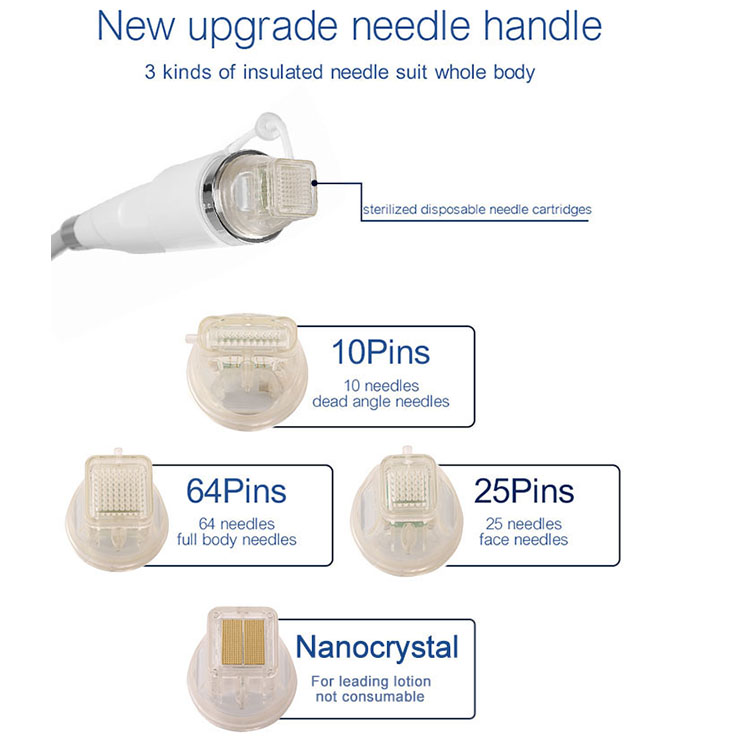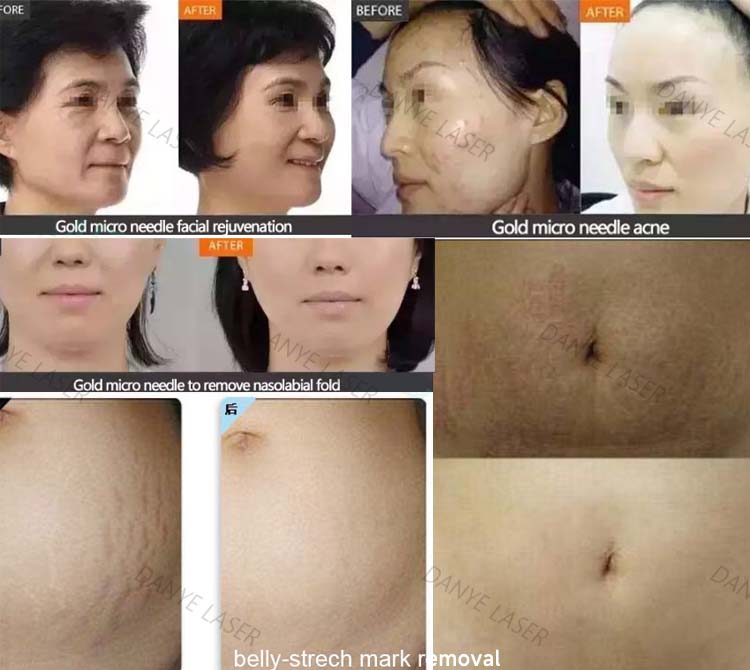 Advantage
Expert team with more than 15 years of skill and experience in beauty field, focus on creating high quality of machine and offering perfect after sales service for customers, continuously develop new products to meet market demand; OEM and ODM service.
If you have any questions, please do not hesitate
We will have the most professional
customer service staff to answer your questions
---
Previous:
Factory made hot-sale China Q Switch ND YAG Laser Tattoo Removal Machine for Tattoo & Eyebrow Removal/ND YAG Laser Price
Next:
High Performance China Acne Scar Removal Microneedle Fractional RF Needle Radio Frequency Skin Tightening Microneedling Machine
---
Write your message here and send it to us