NEW 360 Cryolipolysis Vacuum 4 in 1 Platform DY-CRYO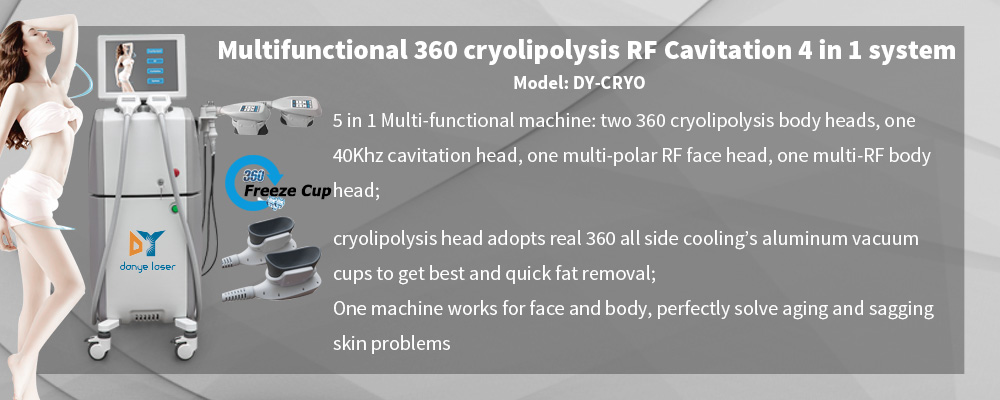 Theory
This technology is from the science of cryolipolysis, which uses the cellular response to cold to break down fatty tissue. By extracting energy from fat layers, the process causes the fat cells to die gradually while leaving surrounding nerves, muscle, and other tissues unaffected. During the months after treatment, the digested fat cells are sent to the lymphatic system to be filtered out as waste.a promising procedure for nonsurgical fat reduction and body contouring and presents a compelling alternative to liposuction and other, more invasive methods. This procedure appears to be safe in the short term, with a limited side effect profile, and results in significant fat reduction when used for localized adiposities.


Features
1. The 360 cryolipolysis platform has combined 4 technologies in 1 system: 360 Cryolipolysis + Vacuum+ RF+ Cavitation to perfectly solve skin problem;
2. Two cryolipolysis heads adopt 360 degree full cooling to achieve all aspects of cryo on body and get the best fat dissolving experience;
3. Different from other machines on the market, our system is equipped with temperature controller to precisely control the output temperature of cryo to avoid cold injury to skin;
4. Two cryolipolysis heads can work on the body at the same time and its lowest temperature can be lower to -15 degree (-20 degree available);
5. Our cryo heads are made by good and durable quality of ABS, TPR and Aluminium, not easy to broken by following comparation
 

Function
1. Destroys concentrated adiposity (fat cells)
2. Improves cell metabolism
3. Reshape Body contour
4. Face lifting and skin tightening for face, neck and breast lifting
5. Wrinkles removal for face (special fine links removal around eyes, forehead, chin and neck)
6. Deep skin rejuvenation and skin elasticity enhancement
7. Improve conditions of flaccid skin
8. Skin-metabolism improving
9. Pregnancy line restoring

Standard handpieces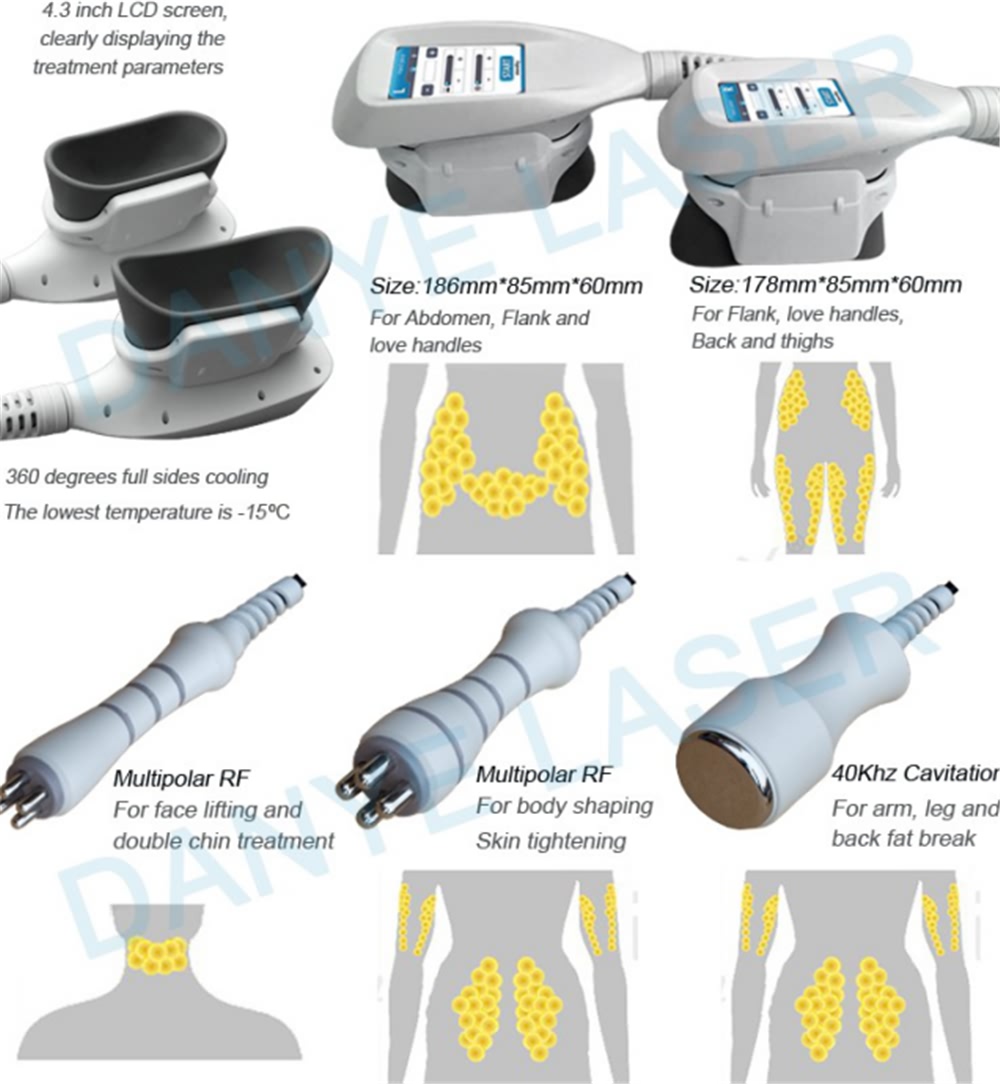 Screen display: large 15 inch touch screen

Treatment Effect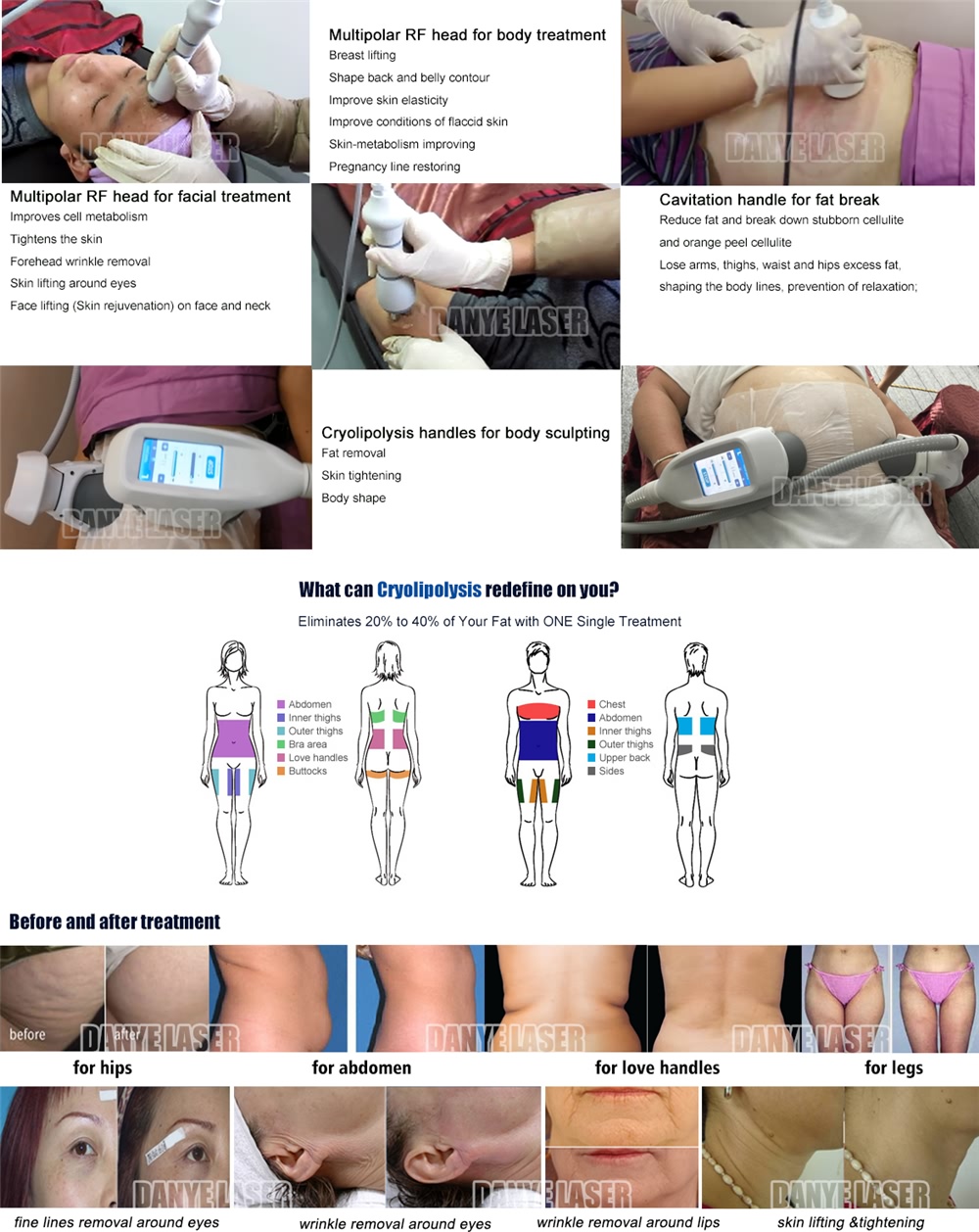 More photos of device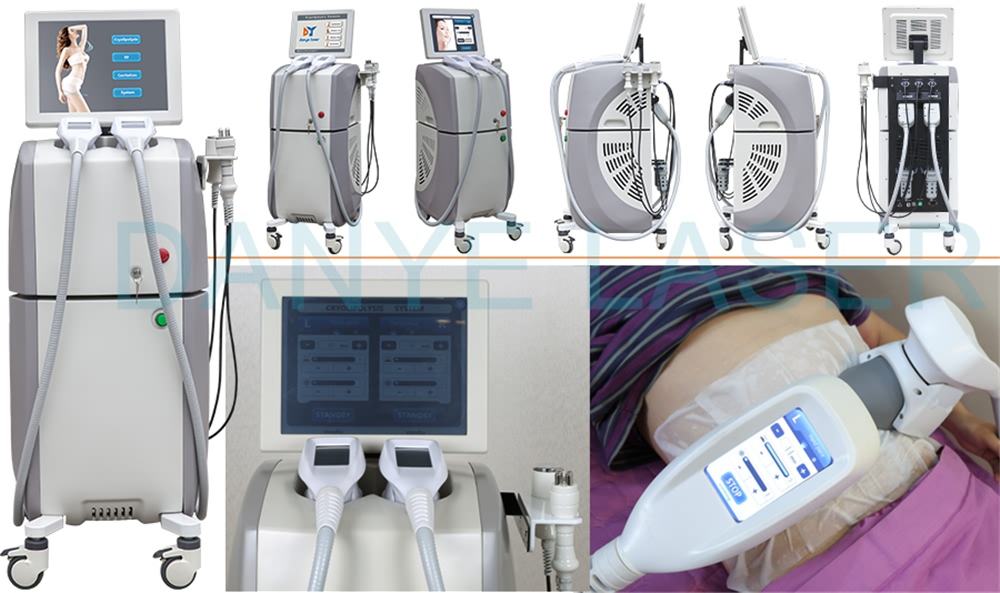 Advantage
Expert team with more than 15 years of skill and experience in beauty field, focus on creating high quality of machine and offering perfect after sales service for customers, continuously develop new products to meet market demand; OEM and ODM service.
If you have any questions, please do not hesitate
We will have the most professional
customer service staff to answer your questions