dpl beauty skin whitening photon dpl hair removal machine DY-DPL1
Theory
DPL is a more precise narrow-spectrum light skin rejuvenation treatment, which greatly improves the photothermal selectivity! Compared with traditional photorejuvenation, it has higher selectivity and higher precision! More efficient! It contains melanin, the absorption and penetration of melanin and oxyhemoglobin, so that the treatment laser can be more accurately concentrated to achieve, so as to quickly and effectively solve the problem of stains. In terms of therapeutic effects, effective time, safety and technology have all been upgraded.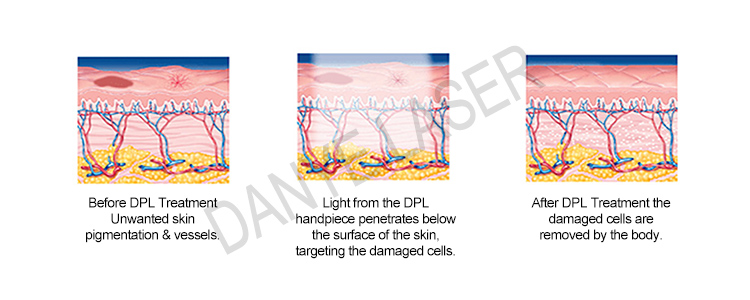 Function
DPL precision skin treatment range:
(1). Rejuvenation: shrink pores, remove wrinkles, whiten skin, brighten skin tone
(2). Red blood: congenital red blood, red skin after skin resurfacing, red face (face flushing), red blood acne, rosacea, etc.
(3). Freckle: freckles, sunburn, age spots, pigmentation, etc.
(4). Hair removal for face and body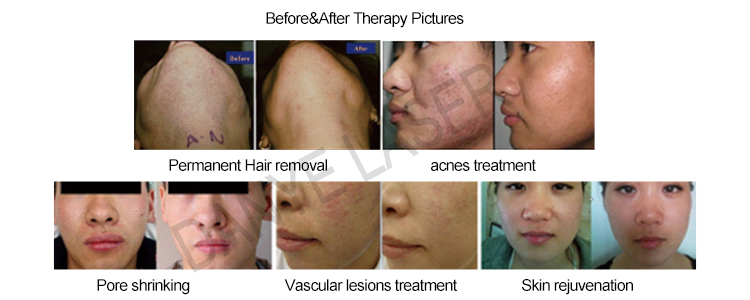 Advantage
DPL precision skin treatment advantage:
1: DPL is a non-ablative and non-invasive treatment
2: DPL is able to reach into the skin' s deeper layers to effectively reduce pigmentation, generating brighter, fairer skin.
3: DPL is safe, fast and less painless
Expert team with more than 15 years of skill and experience in beauty field, focus on creating high quality of machine and offering perfect after sales service for customers, continuously develop new products to meet market demand; OEM and ODM service.
If you have any questions, please do not hesitate
We will have the most professional
customer service staff to answer your questions
---
Next:
Factory made hot-sale China IPL Opt Hair Removal machine Professional CE OEM ODM Approved Painless Dpl Opt laser Hair Removal Machine
---
Write your message here and send it to us