jisu id fat dissolving machine DY-RFH02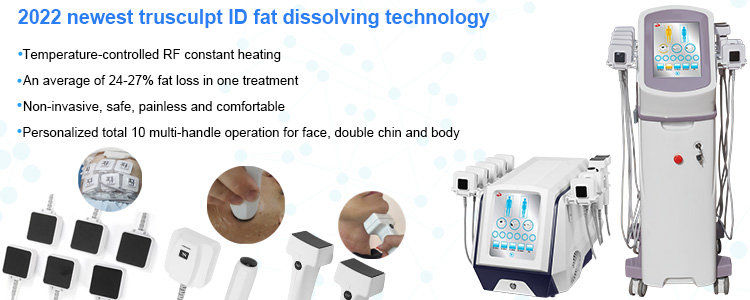 Theory
The core technology of the Lipolysis machine is monopolar radiofrequency (RF) deep heating, which ensures comfortable and non-invasive skin, using controlled monopolar radiofrequency (RF) technology to provide targeted heating to all areas of the body. The variously shaped RF devices heat the fat and dermis, generating continuous heat to burn fat cells and deactivate them, with the apoptotic fat cells being naturally eliminated through the body's metabolism weeks to months after treatment, and the remaining fat cells being rearranged, resulting in a gradual thinning of the fat layer and an average fat reduction of 24-27%. The heat also stimulates collagen regeneration in the dermis, naturally producing elastic fibres and repairing connective tissue, resulting in lipolysis for body contouring, cheek tightening and elimination of double chin.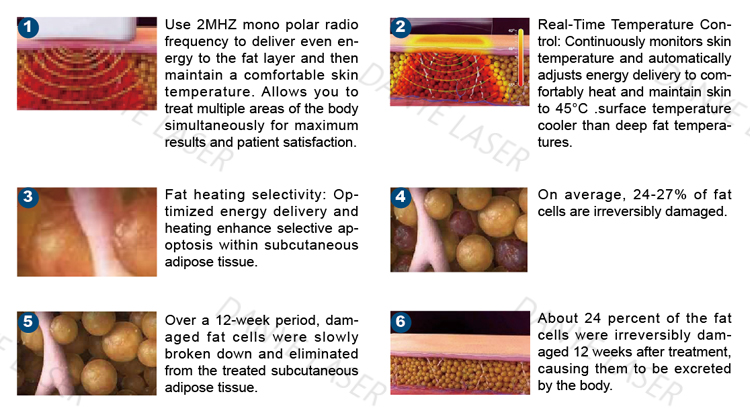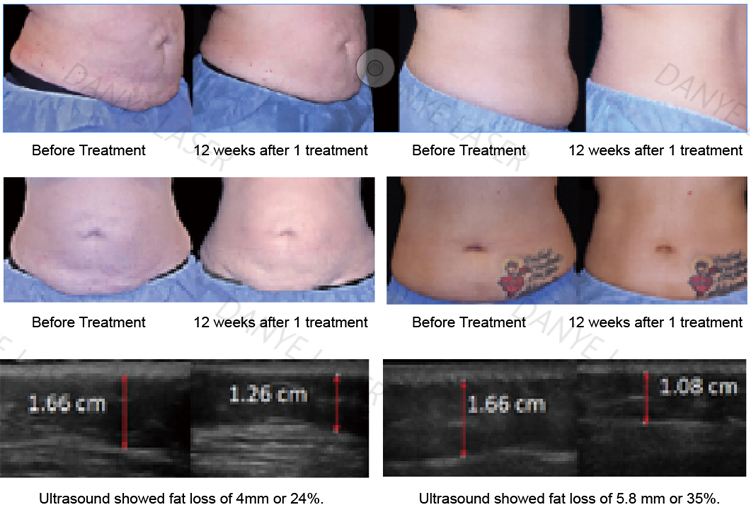 Advantage
1. No consumables, non-invasive and painless, no anaesthesia, no side effects, no recovery period, no impact on work and life
2. Multiple areas work simultaneously, saving time
3. Specialised hand-held handle for smaller and more sensitive body areas, such as secondary breasts, double chin, face
4. Removes fat from the treatment area while tightening the skin
5. Customisable treatment for multiple areas or individual areas to be treated
6. Intelligent temperature control within the set comfort range, continuous skin temperature detection and adjustment at any time, safe and effective to avoid tissue damage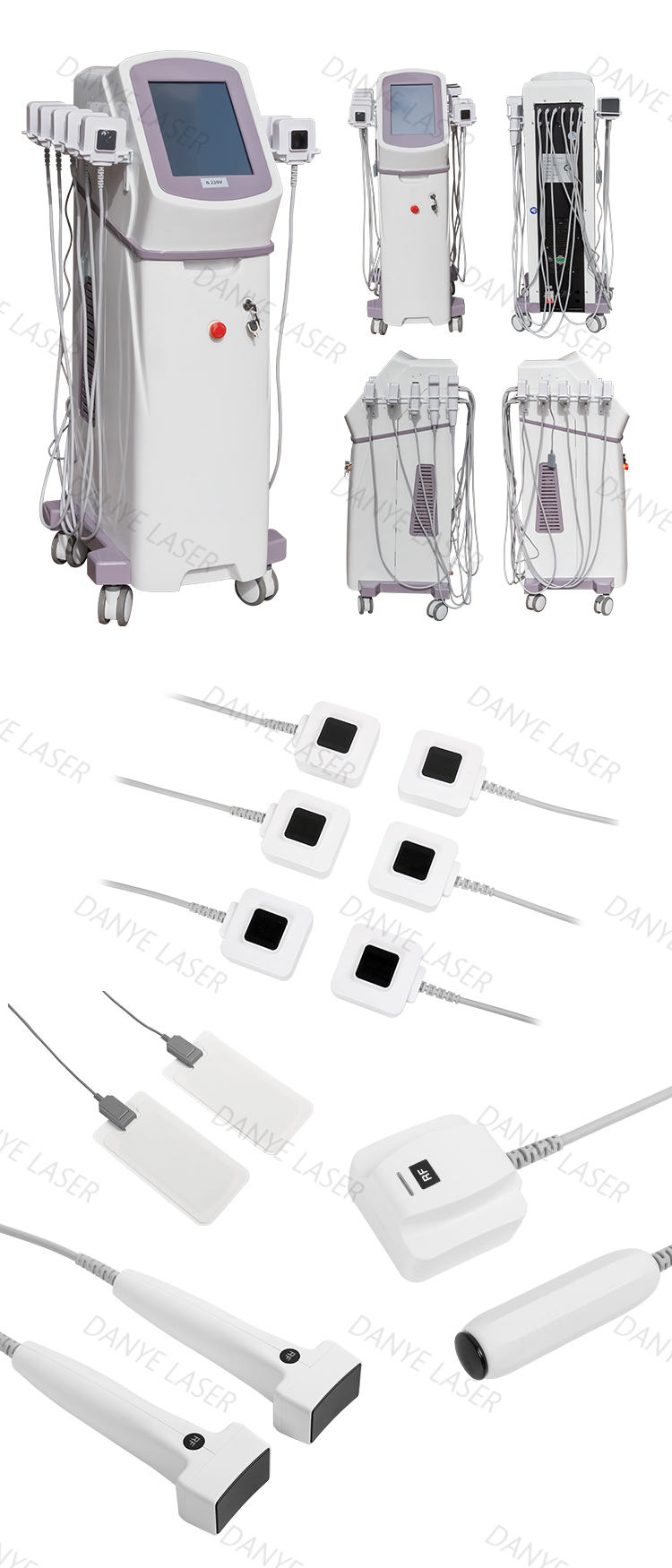 Expert team with more than 15 years of skill and experience in beauty field, focus on creating high quality of machine and offering perfect after sales service for customers, continuously develop new products to meet market demand; OEM and ODM service.
If you have any questions, please do not hesitate
We will have the most professional
customer service staff to answer your questions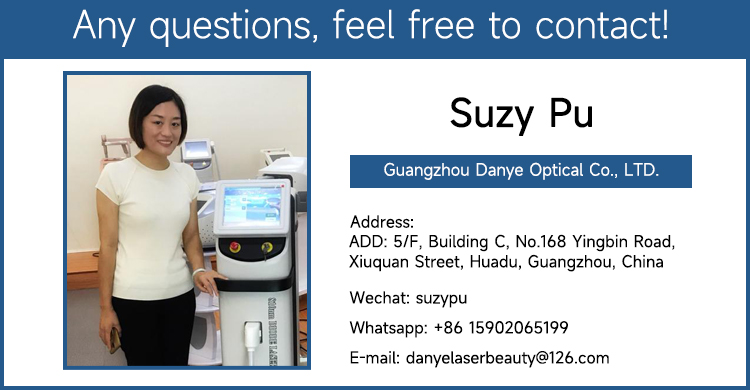 ---
---
Write your message here and send it to us