Professional Q switch Laser & Carbon Peeling System DY-C6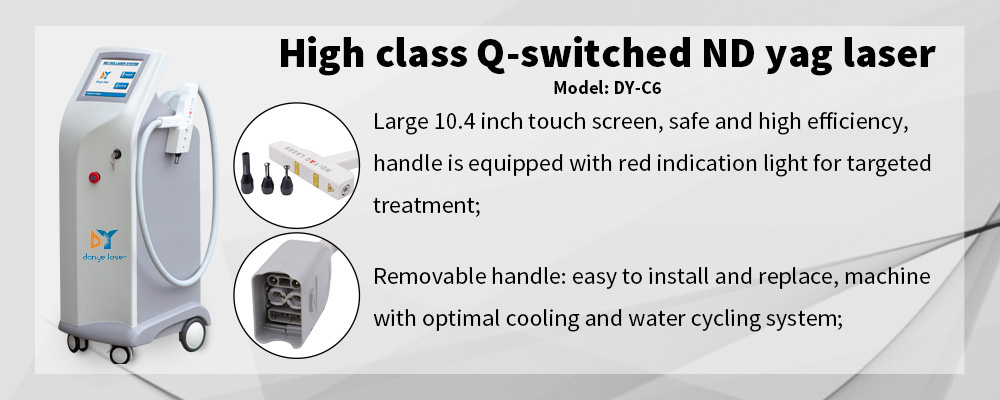 Theory
For nd yag laser tattoo removal function:
The Q-Switched Nd:YAG laser delivers light of specific wavelengths in very high peak energy pulses which are absorbed by the pigment in the tattoo and result in an acoustic shockwave. The shockwave shatters the pigment particles, releasing them from their encapsulation and breaking them into fragments small enough for removal by the body. These tiny particles are then eliminated by the body.
Since the laser light must be absorbed by the pigment particles, the laser wavelength must be selected to match the absorption spectrum of the pigment. Q-Switched 1064nm lasers are best suited for treating dark blue and black tattoos, but Q-Switched 532nm lasers are best suitable for treating red and orange tattoos.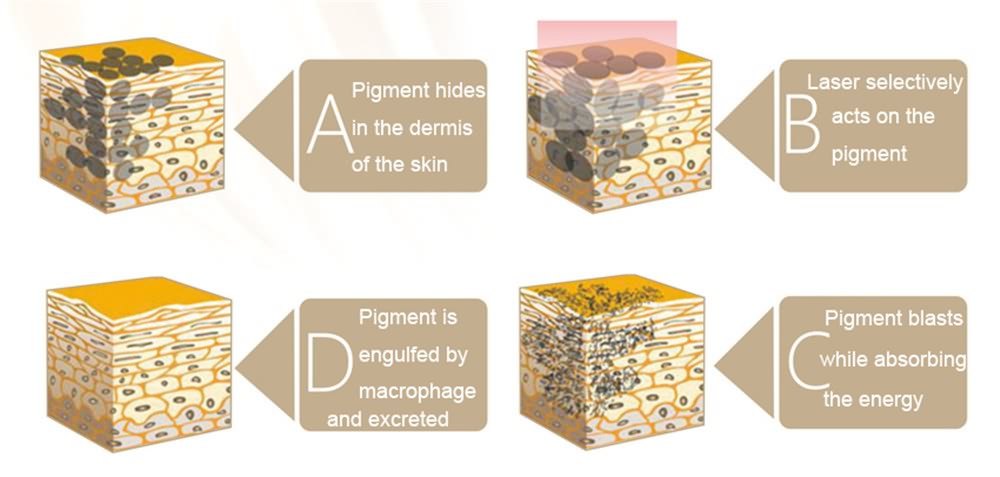 For carbon peeling function:
Its principle is to use very subtle carbon powder coated onto face, then laser light through special carbon tip gently irradiate onto face to achieve beauty effects, the melanin of carbon powder on face can double absorb the heat energy, so the heat energy of light can penetrate into the oil secretion of pores by means of this carbon powder to open blocked pores and to stimulate collagen hyperplasia, thus achieve pore shrinking, skin rejuvenation, oily skin enhancement, etc

Laser therapy for deep skin rejuvenation with Carbon powder
Function
1. Deep skin rejuvenation to make skin smooth, tenderness and elastic
2. blackhead removal and skin whitening
3. pore shrinking
4. Improve oily skin
5. Tattoo Removal (Tattoo removal on whole body, Eyebrow removal and lipline removal)
6. pigmentation Treatment ( including coffee spot, age spot, sun spots, freckle etc);
7. Veins Treatment.
Treatment Effect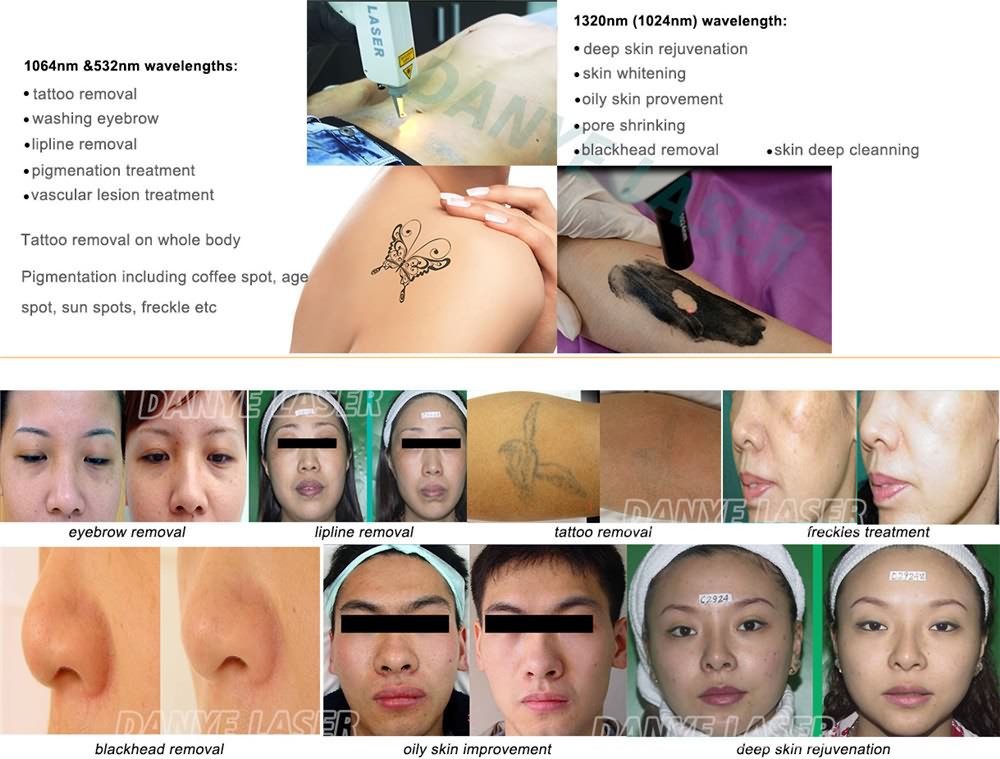 Advantage
Expert team with more than 15 years of skill and experience in beauty field, focus on creating high quality of machine and offering perfect after sales service for customers, continuously develop new products to meet market demand; OEM and ODM service.
If you have any questions, please do not hesitate
We will have the most professional
customer service staff to answer your questions
---
---
Write your message here and send it to us