Danye radio frequency wrinkle removal skin lifting machine thermagic 6.78MHz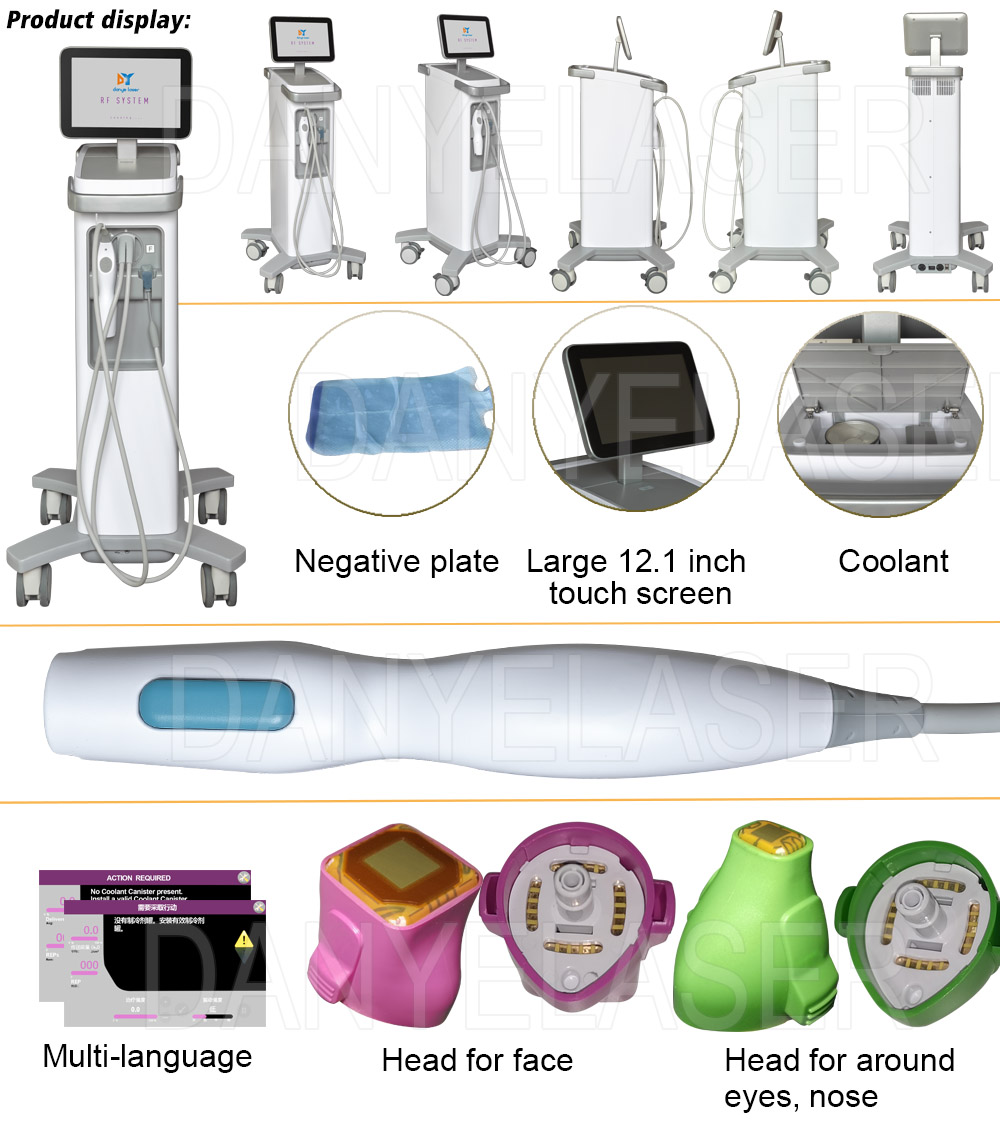 Theory
The latest generation of thermagic rf, and just like its predecessor, it also uses radio-frequency energy to heat the skin from the inside out. By delivering the energy deep below the surface of the skin in a uniform effect, the layers of skin where collagen is produced are heated to smooth out existing collagen and create new collagen, the international gold standard for wrinkle removal and anti-age equipment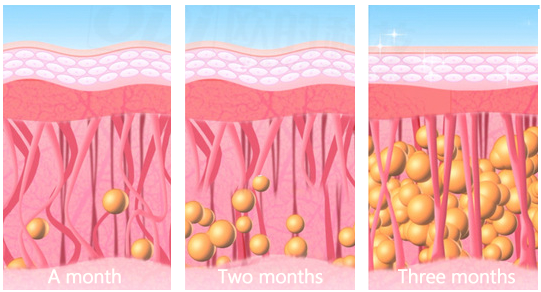 Function
Suitable for the crowd
1. The facial skin tissue is flabby and droopy, and excessive wrinkles;
2. Aging and rough skin, loose and sagging around the eyes and neck tissues;
3. Anti-aging, firming body shaper.

Our Technical features
1. Combines the best technologies of frequency at 6.78MHz and R134a refrigerant dynamic cooling to perform best treatment result for skin aging problem;
2. 6.78MHZ radio frequency: RF at 6.78Mhz which is internationally recognized gold standard for wrinkle removal and anti-aging,has been widely praised by experts in the industry for recent ten years.
3. Dynamic cooling technology of R134a refrigerant: The spray refrigerant can instantly drop the skin temperature to minus 20 degrees.And the spray accuracy of refrigerant is millisecond level, it can minimize the skin surface temperature under the safe condition of the epidermis, and maximize the amount of RF energy into the dermis, improve the wrinkle removal and anti-aging effects.
4. Negative plate impedance detection: Impedance inspection is carried out through the negative plate connected to the body,and the RF power is dynamically adjusted according to the impedance to ensure the stability of the RF injection amount.
5. Probe temperature detection: The 4 high-precision temperature sensors ((2 for eyes) are evenly distributed inside the 4.0cm2 face probe, which can dynamically adjust the spray amount of refrigerant according to the skin temperature to ensure that the skin temperature is within a safe range.
6. contact pressure detection between treatment head and skin: Detect the contact pressure between the probe and the skin to prevent the pressure change caused by man-made during the operation from affecting the effect.
Our advantage:
Analysis of different RF frequencies 

0.5-1MHz

2-3MHz

5MHz

6.78MHz

40.68MHz

Low cost RF

Low and medium

Medium

DANYE RF

High

Too deep penetration, too much damage, but poor effect

Deeper penetration, more damage, poorer effect

Deeper penetration, medium damage, general effect

Moderate penetration depth, small loss, best effect

Shallower penetration depth, small loss, good effect
Treatment Effect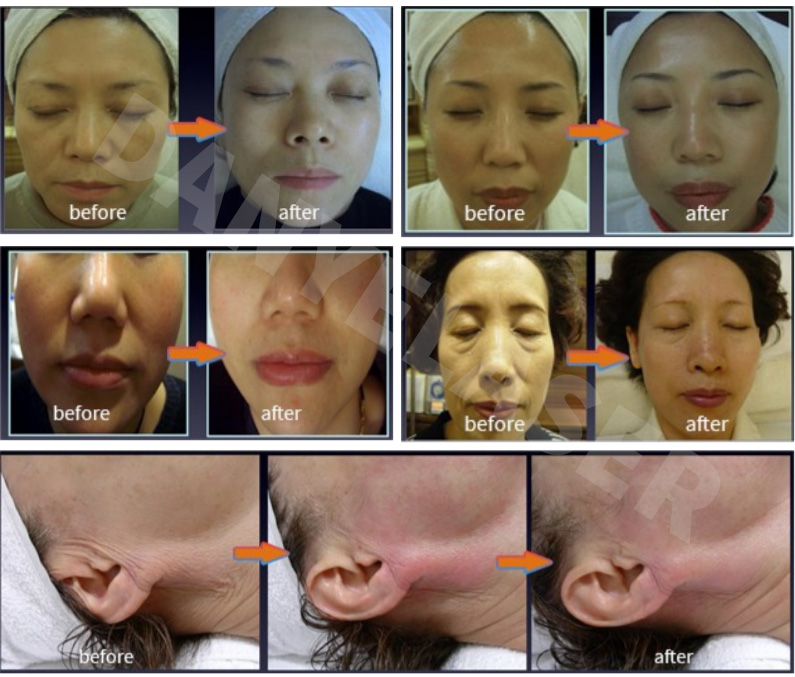 Advantage
Expert team with more than 15 years of skill and experience in beauty field, focus on creating high quality of machine and offering perfect after sales service for customers, continuously develop new products to meet market demand; OEM and ODM service.
CLICK ON PLAY
If you have any questions, please do not hesitate
Contact us now
We will have the most professional
customer service staff to answer your questions
---
---
Write your message here and send it to us