Competitive high power 30W CO2 fractional and vagina tightening laser DY-CO2-VT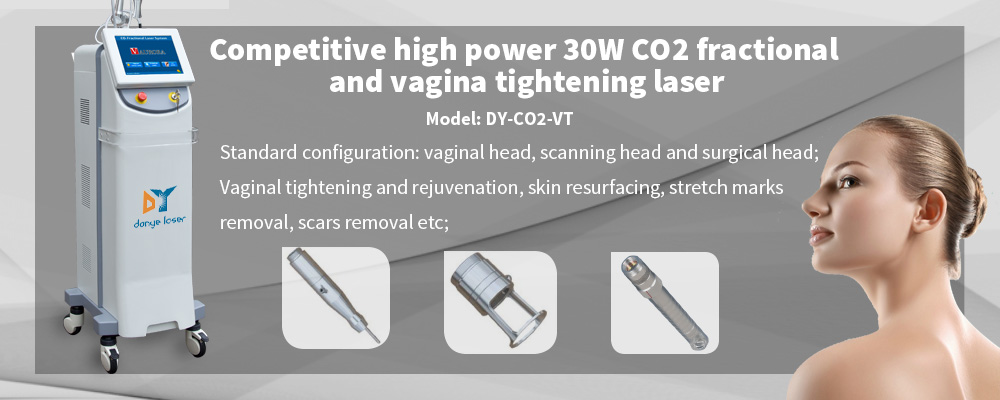 Theory
CO2 Fractional laser is the most advanced conceptual fractional CO2 skin peeling laser system with a wavelength of 10600nm. In addition to its fine skin-peeling effect, it can effectively penetrate the laser beam into the dermis . It is the most beneficial skin recovery system and can achieve the long-term effect of collagen remodeling as well as improvement of aged skin conditions due to exposure to light. It can be very safely applied to various types of scars compared to the existing 100% total layer skin peeling lasers. In addition, it does not require a long period of recovery or side effects. It can remodel various types of deformed scars and skin tissue very effectively.
Vaginal tightening laser is the use of water uptake 10600nm gold standard laser, using a three dimensional lattice technology and 360-degree circular emission perfect combination of technology, to produce 50-70 degrees Celsius in a controlled depth of the vaginal mucosa, stimulate lamina propria and myometrium newborn fibroblasts, and damaged collagen fibers, elastic fibers, such as restructuring, so as to achieve vaginal wall thickening and tighteningof the vagina so that firmness, sensitivity enhancement, vagina tight as eve


Function
1. Reduction and possible removal of fine lines and wrinkles
2. Reduction of age spots and blemishes, acne scares
3. Repair of sun damaged skin on the face, neck, shoulders and hands
4. Reduction of hyper-pigmentation (darker pigment or brown patches in the skin)
5. Improvement of deeper wrinkles, surgical scares, pores, birth mark and vascular lesions
Technical parameter
| | |
| --- | --- |
| Model | DY-CO2-VT |
| Laser type | Seale off CO2 laser |
| Wavelength | 10.6microns, far-infrared laser |
| Operate panel | 10.4 inch color LCD touch screen |
| Laser mode | low-valance mode |
| Output power | 0-30W. Cont adjustable |
| Focus spot diameter | 0.4mm |
| Lens focal distance | F=100mm |
| Delivery system | 7-joint articulated arm |
| Working mode | continuous, single pulse, repeat pulse and super pulse |
| Pulse duration | 1-500MS |
| Input power | 800VA |
| Environment | 5-40℃ |
| Relative humidity | <80% |
| Scanner Range | 20*20mm |
| Scanner Graphics | Triangle/square/rectangle/diamond/round/line |
| Scanner density | 0.2-2mm/dot |
| Cooling system | closed loop circulating water |
| Power supply | AC220V ±10% 50Hz |
| Machine size | L45*W40*H115cm/183cm(include arms) |
| Net weight | 37kg |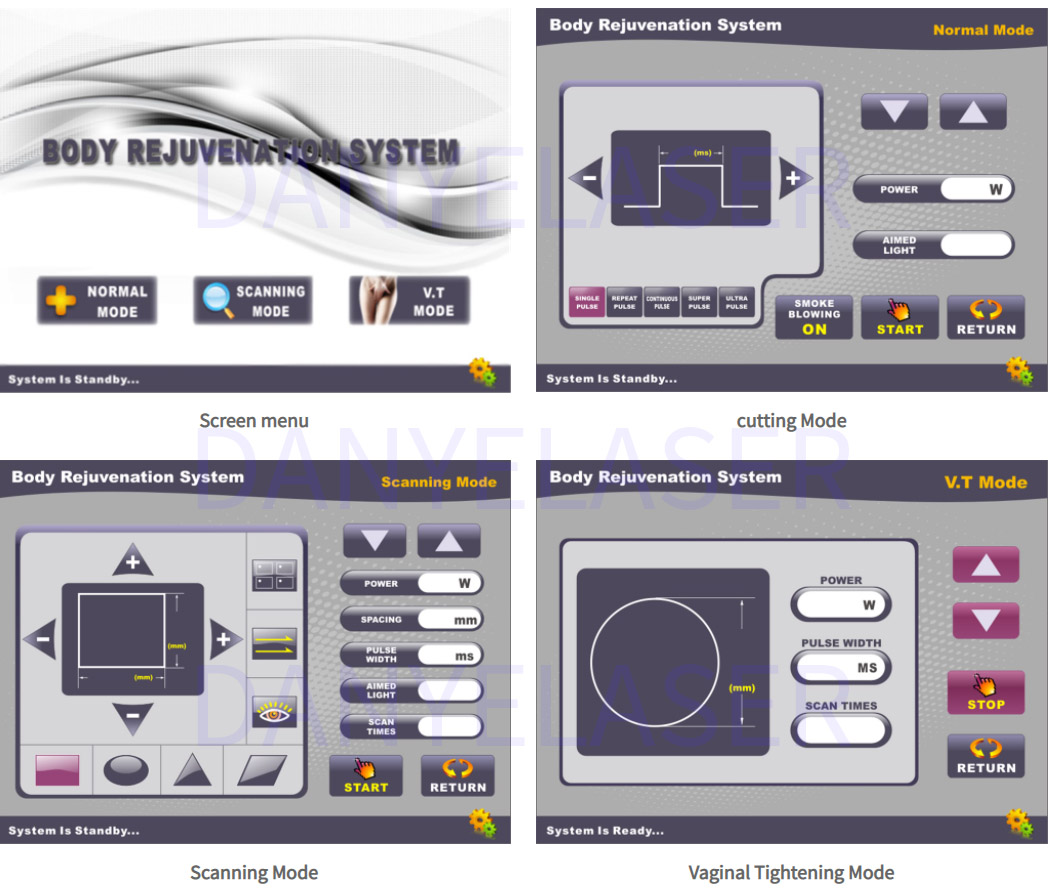 Treatment Result Comparision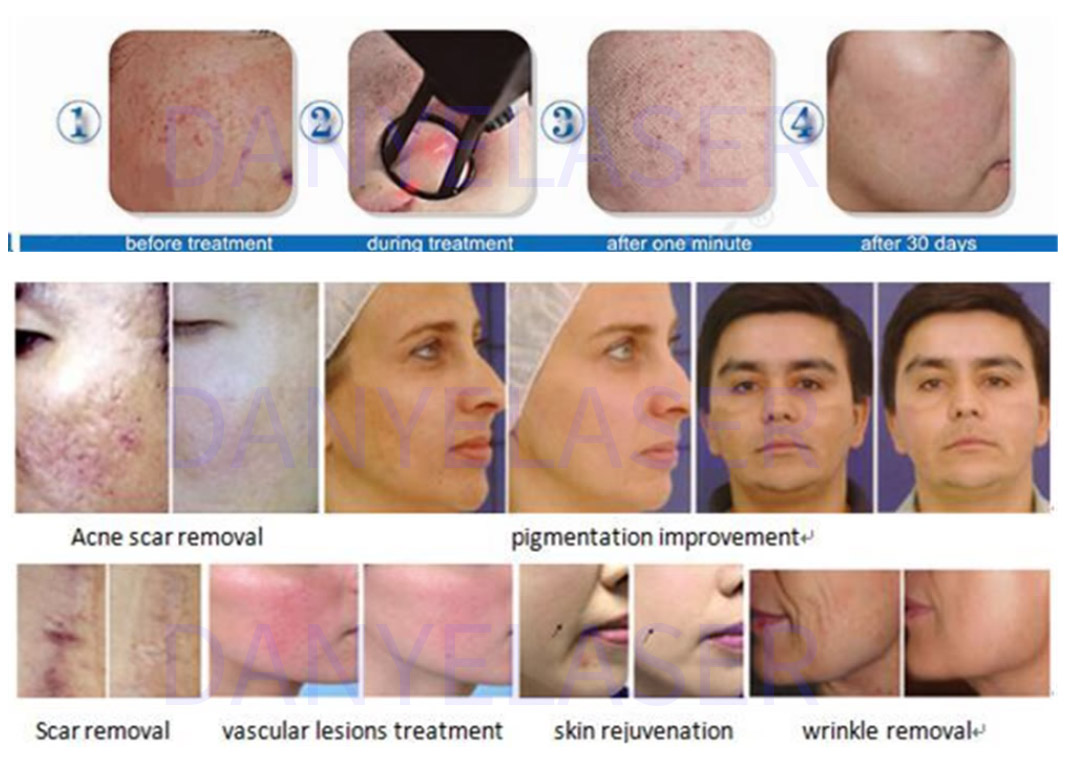 Advantage
Expert team with more than 15 years of skill and experience in beauty field, focus on creating high quality of machine and offering perfect after sales service for customers, continuously develop new products to meet market demand; OEM and ODM service.
If you have any questions, please do not hesitate
We will have the most professional
customer service staff to answer your questions
---
---
Write your message here and send it to us